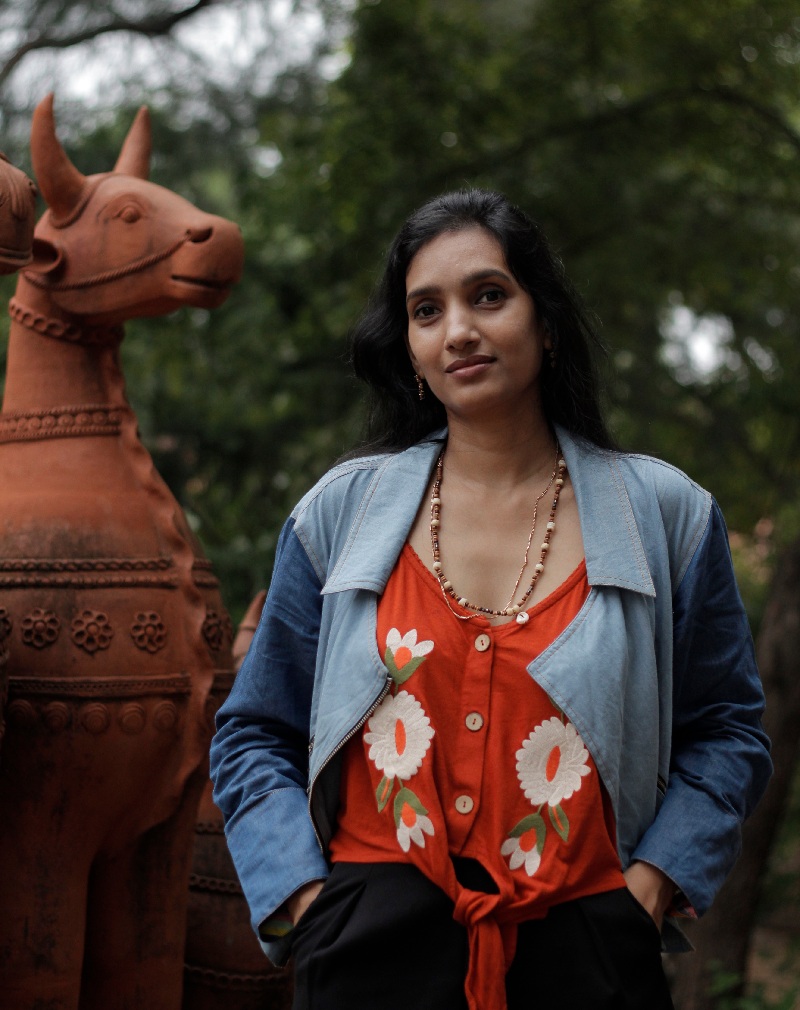 Meet the Artist
I am an artist, illustrator and surface designer working mostly with watercolor, gouache, and ink. I paint joyful dreamy art, inspired by nature, wildlife, and florals.  I currently live in Chennai, India with my husband, Kedhar (a fellow artist), and two little daughters. I am grateful for the freedom to create from our little art room while being close to my girls.
My clients include Robert Kaufman fabrics, Nuovo group, Studio oh, Elena Essex Designs, thebffstickerclub, Mia creative Studio, Kippleyau, etc.,
Get In Touch
I enjoy experimenting with new painting techniques in my sketchbooks and share them through my Skillshare courses.
Featured In
Spoonflower

Featured in Spoonflower 2020 Holiday Magazine's, "Artists to Watch" section.

They Draw and Cook

Farmer's Market illustration, was featured on They Draw and Cook home page.

Love Patchwork & Quilting Magazine

Featured in Love Patchwork & Quilting Magazine's 93rd issue.